National Offer day was 1 March 2023. Congratulations to all families who have gained a place and will be joining us in September.  If you were hoping to get a place at KMA but were not successful please contact [email protected]
Please see transition information below. 
If you are a Year 5 parent/carer, please see flier below for our upcoming open evening on Thursday 21st September 2023 from 5:30-7:30 pm. Please visit the link below to book tickets. Principal talks are at 5:45 and 6:45pm.
If you would like a tour of the shool, please click on the link below.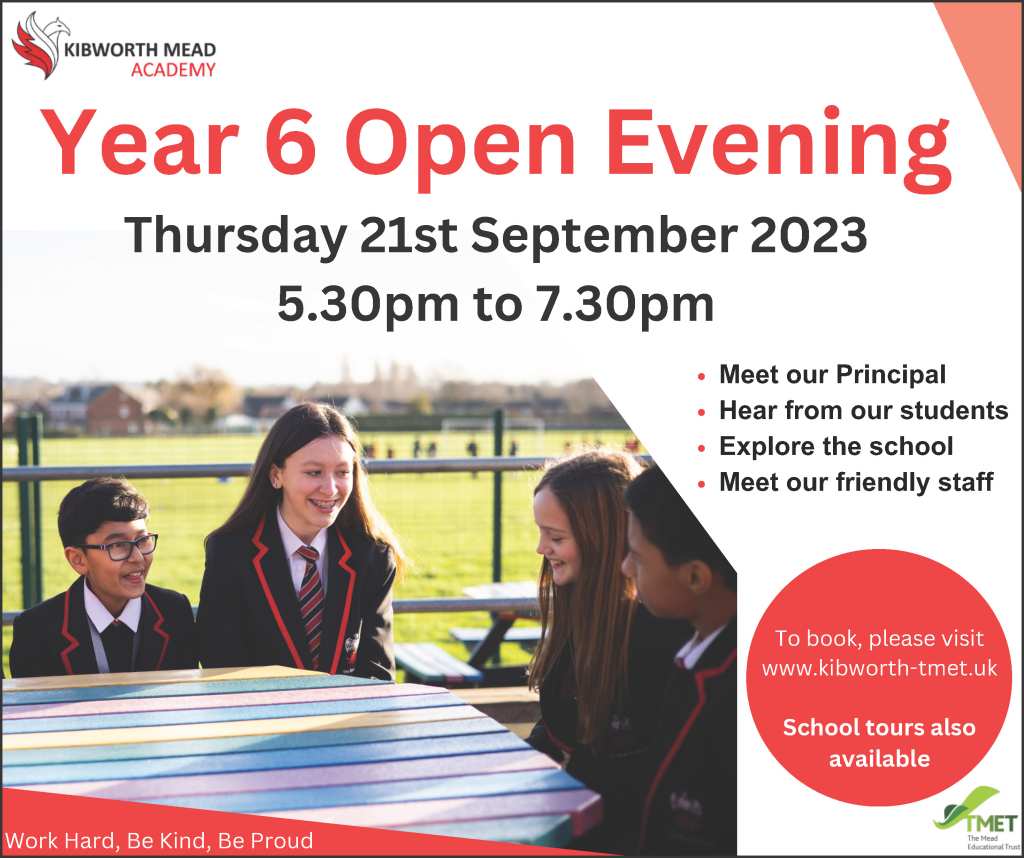 KMA Home School Charter 2023-24
KMA Core PE Kit Requirements